Soccer Resort FIFA National Championship - Week 4 Soccer · Any All Levels
MonTueWedThuFriSatSun 12:00am to 11:55pm
Team Fees

Regular

$9.99 per team + 4.5% Processing Fee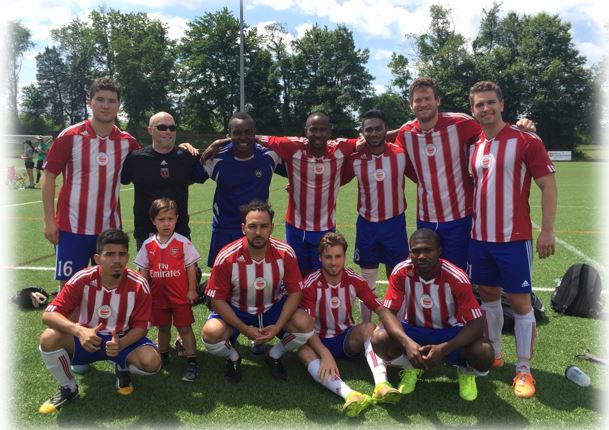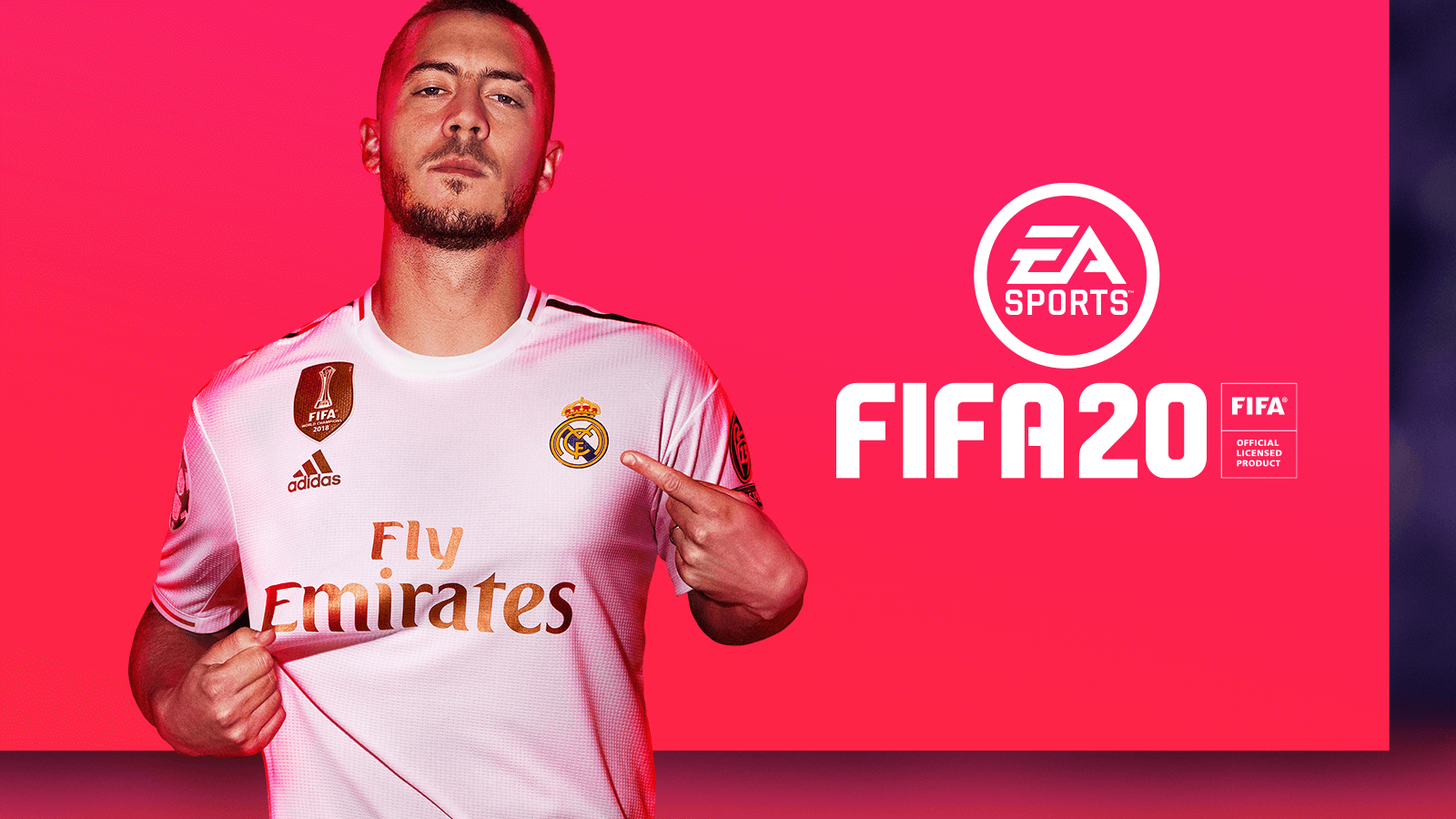 It's tournament time with friends again! Week 4 - Check out last week's standings!
Join us as we come together and battle in a national competition against teams from New York to Texas, to Canada, to California to Florida and to Europe and see who is the FIFA National Championship for the Soccer Resort - and win a Soccer Resort tournament entry when we all start playing soccer again! Games are evenings, and weekends. It's over in one week!


I WANT TO PLAY - BUT I MAY GET BEATEN BADLY
We're going to send less competitive players - through results or self declaration - into a less competitive playoff bracket
WHEN
Register by Friday May 29 at 11:59pm. Group play begins Sunday May 31 at 8PM EST. We will suggest a schedule for Sunday/Monday, but if you can't make a game time, just reschedule with your opponent - with Finals Saturday. It's an opportunity to have the Games in 2 days - but also SUPER flexible if you can't. Tuesday, Wednesday, Thurs for make-up games. New Schedule Flexibility - just get the group games done by Thursday night.

Again, we repeat, If you can't make a gametime - reschedule it, but just tell your opponent, ahead of time!
GAME SLOTS
Games are nights, weekends or whenever you want. . It is a flexible schedule, friendly for people with kids.
WHY
Win great prizes (like a tournament entry - (worth $300-500), enjoy some compeitition from across the country - connect with your team mates - and it support our staff too.
HOW
Register by Friday May 29
SCHEDULE
You can pick a team from any professional league when you play.

FORMAT
We are going to start with group play - round robin format - you play each team in your group and then you advance to a set of playoffs. This is a friendly tournament, to get us all through quarantine. We will likely have a second set of playoffs for teams that don't make it through to the champions playoffs. It's just $9.99 for three games, likely more.
SHOULD I INVITE MY TEAM-MATES?
The more of your team-mates that play, the greater your chance of winning a complimentary tournament entry for them, when the world reopens for soccer!

LEVELS OF PLAY
Normal

GAME TIMES
Play at least three games - likely more!

PRIZES
Winning team gets FREE entry (paid local registration fee) to any upcoming soccer resort offline tournament in your area/region - or the nearest tournament when we resume play post lockdown. For example, if you live in NY, you win entry to the NY tournament. Live in Boston, play in Boston. Get as many of your team-mates to play - and you increase your chance to win a comp tournament entry. The more of your team that plays, the more the opportunity. Just specify your state when you enter. We will also have Soccer Resort merchandize, donations to local not for profits made in your name, as well as balls, jerseys, and gift cards as prizes.

MORE ON FORMAT
Group Play - 4 games guaranteed, followed by a playoff structure - there will be two different playoff brackets. If there is a second playoff category, winning team will get a different prize. Please take a screenshot of the result. To be extra careful, consider taking a 3 second video as well. We will tell you where to submit the result.

GAME
FIFA 20. PS and XBOX. Make sure you signed up for the online service!

LAYOUT:
6-minute halves. Normal difficulty, Online Squad Type Normal Speed. Users decide teams. If tied after the end of regulation, draws will be in force. Extra time and penalties only in playoff stage
Please Note
This tournament is not endorsed or supported by EA Sports, Sony PlayStation or Xbox.
LET'S GET STARTED!
- If you want support during the tournament - download the Slack App today and give yourself a chance to install
- We will publish our Slack account (Download If you have not downloaded already)


- Register a Slack account - use your Name as username
- We will send a schedule Monday AM, Plan to play Monday and Tuesday evening
- This is where you will interact with us and your opponents. Enter scores on Slack, and get updates. Send us video clips
- Any questions, please DM us there. Please keep it respectful, and keep questions to essential.
- We will answer questions there - Look for Soccer Resort -
- We will be there 30 mins before each game


GAME TIMES
- The first games kick off Sunday at 8pm EST
- Please check in 5-10 minutes on your gaming system before the game. Friend your opponent using your platform as early as possible
- If you need to communicate with them, find them on the SLACK App and Direct Message them
- During the week, games will kick off at 8PM EST - We will have some slightly later games for PST teams
- East Coast and West Coast teams will need to be flexible on times when they play - It's the benefit of playing national!
- Please wait till 15 minutes past the hour for your opponent. If they are a no show, we will give one more chance for a reschedule
- Please let us know - - We will try to be flexible, as we are matching people from across the country


GAME ITSELF
- There will always be technical issues - give some space for this.
- Settings are Normal Speed, Pick Regular Professional teams, Squad is ONLINE (anyting else, the game is void). Friendly Game (pick anyone, 6 minute halves).
- All other settings set to default.
- You Must have FIFA 20, and your online network to allow playing people online. FIFA 2019 won't work.
- Make sure your privacy settings allow friend requests.
- Kick off on time is as set
- We suggest keeping the headsets off
- Sportsmanship is key. We have a lot of time for generosity. NO Trickiness please
- Both Teams take screenshots of winning score - winning team submits it to us on Slack
- We will update scores


Regular Issues You will see
- Waiting too late to friend someone for your game - and having issues, and delaying game. Friend early.
- Network issues (your internet is your responsibility - down internet is a forfeit)
- Waiting till just before the game to create your overtone account
- No Shows happen

TOO MANY RULES
But here they are

SRFIFA Rules.pdf - just in case
The PRIZES for the divisions are as follows
- Competitive Divisions - Winning Team gets Free Entry to Soccer Resort tournament in your town/city when soccer resumes
- Intermediate/Beginner Divisions - $100 Soccer Resort Gift Card and $50 Gift Card (for use at Soccer resort events)
- More Shirt Prizes, ball prizes being preparedas we speak
- We will be doing a Daily Recap - if you have any clips of your goals - send to us via Slack send them along. As we get further into the tournament, we will do in depth interviews with the players