Las Vegas St Paddy's 2019- ADULT Travel Soccer
Vegas St Paddy's Cup (2018)
March 1/2 2018
About The Tournament Weekend

Join us March 1 and 2, for St Paddy's Nobody does Vegas tournament like the Soccer Resort. Enjoy your long weekend the right way with Soccer Resort!


Play Friday night and Saturday afternoon. Stay at one of our tournament hotels - the four star Paris Las Vegas, Planet Hollywood or Bally's Resort & Casino, all centrally located on the Vegas strip. Spend your days relaxing by the pool, sampling the casinos or take a walk down the strip; the possibilities are near endless in Las Vegas. When it�¢??s finally time for soccer a short 20 minute ride on a private coach will take you to the soccer fields for the tournament in Summerlin. Following that i back to the hotel where the Vegas nightlife awaits.


Travel teams get four days, and three nights at either the Paris Hotel, Planet Hollywood or Bally's, plus happy hours, transportation to the tournament (no need to rent a car), and Soccer Resort tournament jerseys!
Soccer Tournament Details
We expect a large turn out again during the 2018 holiday season with teams from many leagues across the United States and Canada joining us. In past years, we've been joined by teams from Ireland,Germany and Italy.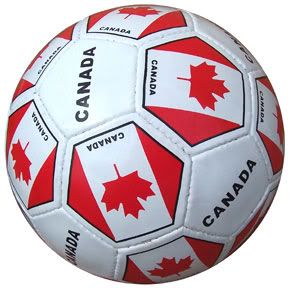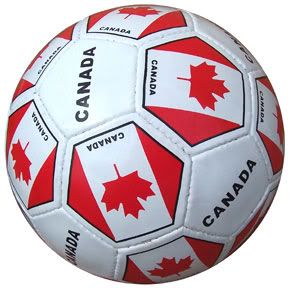 Tournament is played on amazing Bermuda Grass fields just a short 20 min ride from the Hotel. The tournament will be held Saturday and Sunday from 12- 5pm .
What's included:

* 7 v 7 play
* Five games guaranteed over two days
* 30 minute games
* Special themed tournament
* Complimentary bus to/from the tournament
* Coed, Men's, Women's and Over 30/40 divisions
(Coed: 5 men, 2 women on the field)
* Complimentary souvenir jerseys for travel teams
* Complimentary case of water for each team
* Soccer and prizes galore
* Trophies for winners and runner-ups
Want to play in this tournament, but don't have a team? Sign up as a solo player at
www.ClubSoccerResort.com
and we'll match you up with a team in need!
Tournament Prizes
Soccer Resort is not only a vacation weekend - but winners, and runners-up in the top divisions and lower level consolation cups always get Soccer Resort Bucks as a prize. This is not actual money, but more like a credit or a discount on hotel and tournament packages for your next Travel tournament. We don't pretend it's like winning the lottery, but many of our teams appreciate that we are making further trips cheaper. These prizes are for travel to most but not all tournaments.
Tournament Types include
Coed B
Coed Open
Mens B (Division 2)
Mens C (Division 3)
Mens Open (Division 1)
Mens Over 30's
Mens Over 40's
Womens B (Division 2)
Womens Open (Division 1)
Womens Over 30's
Things to do
Be it a spin at roulette at the casino, an afternoon by the pool, a trip down the strip, a day on the links, or a night out with the boys Vegas never fails to entertain.
Tournament Hotel for Weekend
For this tournament we offer three hotels; all of them centrally located on the Vegas strip; There's Planet Hollywood, the four star luxurious
Paris Las Vegas
, and the slightly more inexpensive but classically elegant
Bally�¢??s
. All hotels feature their own casino, pool, spa, shopping center and restaurants. Please note, resort fees are not included in this package as they are for phone calls, Wifi and pool towels
Hotel and Tournament Packages
Soccer Resort is more than a tournament weekend - it's a vacation for you, for your team, and for your mind. As a result, we pamper you a little.
Every package includes:
4 days and 3 nights at a centrally located four star hotel

All tournament registration referee fees

Soccer tournament on excellent grass fields

Soccer Resort tournament jerseys (souvenirs)

Post tournament party

Complimentary bus to the tournament location

All taxes included (usually $50 or more). Please note, resort fees are not included in this package as they are for phone calls, Wifi and pool towel!

Gambling insurance (only joking, please gamble responsibly)
Hotel and Tournament Package Prices
Taxes Included

3 days / 2 nights pricing:
| | | |
| --- | --- | --- |
| | | |
| Bally's Las Vegas | 4 people per room price | $329.0000 (Per Person) |
| Bally's Las Vegas | 3 people per room price | $359.0000 (Per Person) |
| Bally's Las Vegas | 2 people per room price | $389.0000 (Per Person) |
| Bally's Las Vegas | 1 people per room price | $539.0000 (Per Person) |
| Paris Las Vegas | 4 people per room price | $329.0000 (Per Person) |
| Paris Las Vegas | 3 people per room price | $369.0000 (Per Person) |
| Paris Las Vegas | 2 people per room price | $399.0000 (Per Person) |
| Paris Las Vegas | 1 people per room price | $599.0000 (Per Person) |
| Planet Hollywood | 4 people per room price | $419.0000 (Per Person) |
| Planet Hollywood | 3 people per room price | $419.0000 (Per Person) |
| Planet Hollywood | 2 people per room price | $489.0000 (Per Person) |
| Planet Hollywood | 1 people per room price | $669.0000 (Per Person) |
| | | |

Friends and Family:
| | | |
| --- | --- | --- |
| | | |
| Bally's Las Vegas | 4 family/friend per room | $259.0000 (Per Non-Player) |
| Bally's Las Vegas | 3 family/friend per room | $289.0000 (Per Non-Player) |
| Bally's Las Vegas | 2 family/friend per room | $289.0000 (Per Non-Player) |
| Bally's Las Vegas | 1 family/friend per room | $419.0000 (Per Non-Player) |
| Paris Las Vegas | 4 family/friend per room | $289.0000 (Per Non-Player) |
| Paris Las Vegas | 3 family/friend per room | $289.0000 (Per Non-Player) |
| Paris Las Vegas | 2 family/friend per room | $339.0000 (Per Non-Player) |
| Paris Las Vegas | 1 family/friend per room | $469.0000 (Per Non-Player) |
| Planet Hollywood | 4 family/friend per room | $369.0000 (Per Non-Player) |
| Planet Hollywood | 3 family/friend per room | $389.0000 (Per Non-Player) |
| Planet Hollywood | 2 family/friend per room | $399.0000 (Per Non-Player) |
| Planet Hollywood | 1 family/friend per room | $599.0000 (Per Non-Player) |
| | | |
4 days / 3 nights pricing:
| | | |
| --- | --- | --- |
| | | |
| Bally's Las Vegas | 4 people per room price | $359.0000 (Per Person) |
| Bally's Las Vegas | 3 people per room price | $369.0000 (Per Person) |
| Bally's Las Vegas | 2 people per room price | $419.0000 (Per Person) |
| Bally's Las Vegas | 1 people per room price | $609.0000 (Per Person) |
| Paris Las Vegas | 4 people per room price | $379.0000 (Per Person) |
| Paris Las Vegas | 3 people per room price | $419.0000 (Per Person) |
| Paris Las Vegas | 2 people per room price | $429.0000 (Per Person) |
| Paris Las Vegas | 1 people per room price | $659.0000 (Per Person) |
| Planet Hollywood | 4 people per room price | $419.0000 (Per Person) |
| Planet Hollywood | 3 people per room price | $479.0000 (Per Person) |
| Planet Hollywood | 2 people per room price | $529.0000 (Per Person) |
| Planet Hollywood | 1 people per room price | $709.0000 (Per Person) |
| | | |

Friends And Family:
| | | |
| --- | --- | --- |
| | | |
| Bally's Las Vegas | 4 family/friend per room | $289.0000 (Per Non-Player) |
| Bally's Las Vegas | 3 family/friend per room | $289.0000 (Per Non-Player) |
| Bally's Las Vegas | 2 family/friend per room | $289.0000 (Per Non-Player) |
| Bally's Las Vegas | 1 family/friend per room | $489.0000 (Per Non-Player) |
| Paris Las Vegas | 4 family/friend per room | $309.0000 (Per Non-Player) |
| Paris Las Vegas | 3 family/friend per room | $309.0000 (Per Non-Player) |
| Paris Las Vegas | 2 family/friend per room | $359.0000 (Per Non-Player) |
| Paris Las Vegas | 1 family/friend per room | $489.0000 (Per Non-Player) |
| Planet Hollywood | 4 family/friend per room | $399.0000 (Per Non-Player) |
| Planet Hollywood | 3 family/friend per room | $419.0000 (Per Non-Player) |
| Planet Hollywood | 2 family/friend per room | $439.0000 (Per Non-Player) |
| Planet Hollywood | 1 family/friend per room | $659.0000 (Per Non-Player) |
| | | |
| | | |
---
Team Fees

Regular

0.0

per player

Payment Plans Available

Free Agent Fees

Regular

45.0

Payment Plans Available

Team Fees

Regular

0.0

per player

Payment Plans Available

Free Agent Fees

Regular

45.0

Payment Plans Available

Team Fees

Regular

0.0

per player

Payment Plans Available

Free Agent Fees

Regular

45.0

Payment Plans Available

Team Fees

Regular

0.0

per player

Payment Plans Available

Free Agent Fees

Regular

45.0

Payment Plans Available

Team Fees

Regular

0.0

per player

Payment Plans Available

Free Agent Fees

Regular

45.0

Payment Plans Available

Team Fees

Regular

0.0

per player

Payment Plans Available

Free Agent Fees

Regular

45.0

Payment Plans Available

Team Fees

Regular

0.0

per player

Payment Plans Available

Free Agent Fees

Regular

45.0

Payment Plans Available

Team Fees

Regular

0.0

per player

Payment Plans Available

Free Agent Fees

Regular

45.0

Payment Plans Available

Team Fees

Regular

0.0

per player

Payment Plans Available

Free Agent Fees

Regular

45.0

Payment Plans Available